We've been overwhelmed by the incredible effort that our supporters go to with their fundraising, and we thought you might like to hear about a couple of them:
Mandy Taylor runs a dog care company in Wiltshire - from doggy holidays to dog walks, Mandy is very well known in the local neighbourhood, usually surrounded by dozens of dogs!  Mandy has run a huge range of events and last August she put in a huge amount of work to organise a fun dog day and walk which she will run again this summer too.  In addition, along with some fantastic friends, she completed the Ridgeway Walk, followed by the Thames Path Trail and will soon be making her way along Hadrian's Wall simply click on her Justgiving page if you would like to offer your support.
Down in Hampshire, Maggie Bracher - who has been involved with the Solent and District Dog Training Club for many years - cycled around the New Forest overnight for a hundred miles and raised a fantastic £291.
Staff and students alike took part in this years Quiz Night, hosted by one of our small animal nurses June.  The surgery team took the title for the third consecutive year but, more importantly, we raised £1,100 which purchased several items for our clinical skills centre.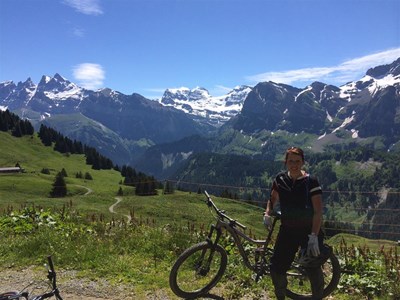 Edwina Parker, part of the hospital's client admin team, took on the huge challenge to cycle from London to Paris - she made it despite the rain and heat and has been able to contribute over £800 to our new campaign for the ultrasound machine.
Lots of super fit ladies and gents took part in this year's London Marathon and between them raised over £12k - some of which is being used to purchase a field shelter for our teaching cows and the remainder has been contributed to our Ultrasound Appeal - what a great achievement!
Thank you to all the countless people who organise events and take on challenges to raise funds for us - we are so grateful for your support.